Meet Our Team
Say hello to the pastoral team at The Experience. Got questions for our pastoral team at The Experience? Contact us by clicking here.
Sam Rojas - Senior Pastor
Sam Rojas joined The Experience in 2008 with his wife, Edna.
Sam and Edna, along with their children Mikayla, and Luke, have been at The Experience for over 11 years. As family they lead a growing, vibrant ministry that has met the needs and expectations of our surrounding communities.
Sam currently serves as our senior pastor and is currently the bishop for the state of Arizona in the Apostolic Assembly of the Faith In Jesus Christ organization.
He graduated from Christian Life College (Stockton, CA) in 1994. He was ordained into ministry in 1998 in the city of Whittier, CA. His philosophy of ministry has always been to love God and others as they lead with passion, humility and love for people. Pastor Sam has earned his D. Min. at McCormick Theological Seminary in 2017.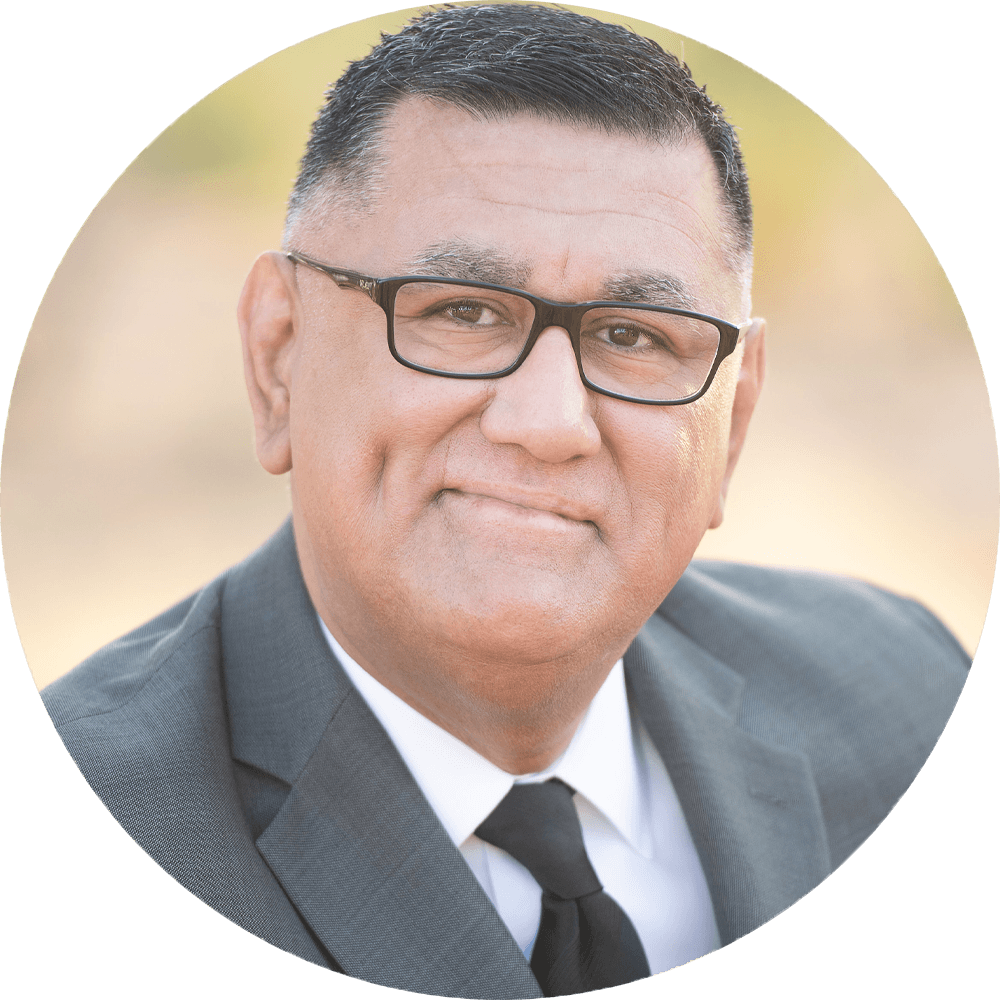 Edna Rojas - First Lady
Edna Rojas joined The Experience in 2008 with Pastor Sam.
She was Baptized In 1982 and has served in different youth leadership roles. In 1994 Sister Edna received her Associates in Music and Women's Ministry from CLC Bible College in Stockton, California. She got married in 1995 and has two children currently serving in ministry. Since 2008, she has been the Women's Ministry Advisor and Pastor's wife.
Ramses & Noemi Valencia - English Executive Pastors
Ramses & Noemi Valencia are Executive Pastors for English services at The Experience.
Ramses & Noemi joined The Experience leadership team in 2016. They serve simply because they want to help other people grow, develop, heal, and find their purpose in God. It is their desire to mentor the next generation of minsters and leaders. They want to make a lasting impact and influence others to serve God and in ministry with passion. Ramses' hobbies outside of church include coaching baseball, cooking, and reading. Noemi's hobbies outside of church are building and refurbishing wood furniture, sewing, and completing Sodukos.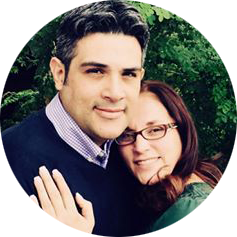 Marcelo & Cintia Ticona - Spanish Executive Pastors
Marcelo & Cintia Ticona are the Executive Pastors for Spanish services at The Experience.
Marcelo gave his life to the Lord on June 19th of 2005. Since then he has been helping and serving in all areas for the Kingdom of God. He joined The Experience as an assistant pastor in 2016 and was called to serve as an Executive Pastor in 2018. Marcelo loves to preach the Gospel of Jesus Christ and wants people to know that God can do many things in our favor. He loves soccer and his favorite team is Real Madrid. He also enjoys baseball and his favorite team is the Los Angeles Dodgers. Cintia enjoys serving in any capacity where there is a need. However, she enjoys teaching kids and serves on our kids ministry team.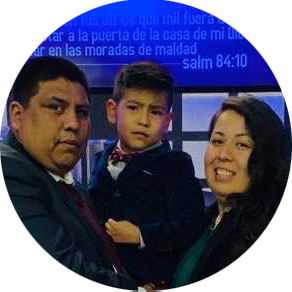 Oseas & Evelina Castillo - Life Group Pastors
Oseas & Evelina Castillo are the Life Group Pastors at The Experience.
Oseas grew up in Guatemala where he grew up with 4 brothers, 1 sister, and parents, where he grew up rooted and founded in the faith. Many years later in a small town in Westchester County, New York Oseas was baptized in Jesus name. His family has called Arizona and The Experience home for the last 5 years. Oseas & Evelina are leading the small group ministry and have do so for the last 3 years. They enjoy the growth and maturity they have seen in many of their leaders who are connecting people to God.