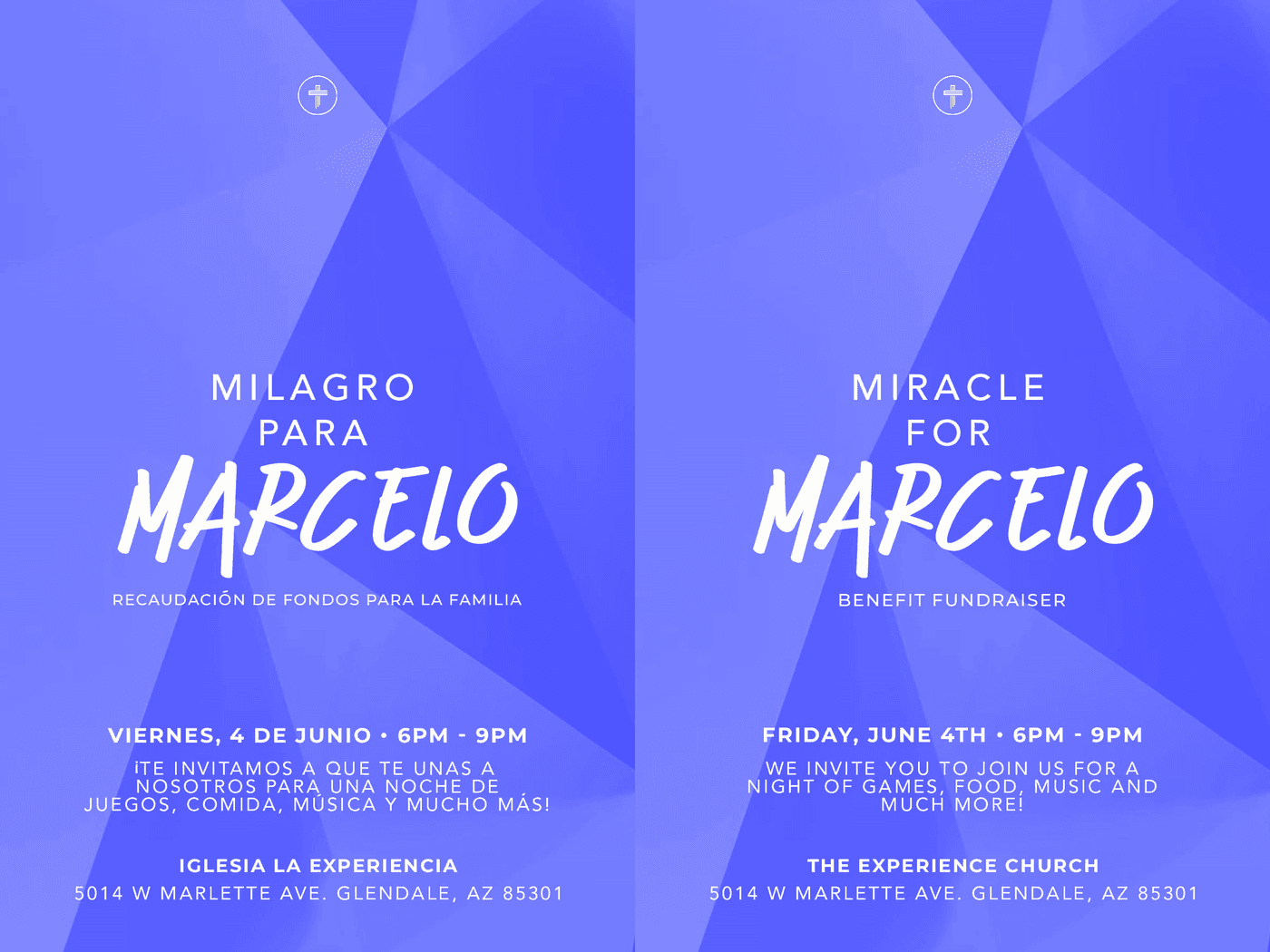 This is a benefit fundraiser for Assistant Pastor Marcelo Ticona. We invite you to join us for a night of games, food and much more!
If you would like to donate to Pastor Ticona's GoFundMe, you can do so by clicking on the link here. God bless you!
Este evento es para recaudar fondos para nuestro Asistente de Pastor Marcelo Ticona. Te invitamos a que te unas a nosotros para una noche de juegos, comida, música y mucho mas!
Si desea donar a GoFundMe del pastor Ticona, puede hacerlo haciendo clic en el enlace aquí. ¡Que Dios te bendiga!